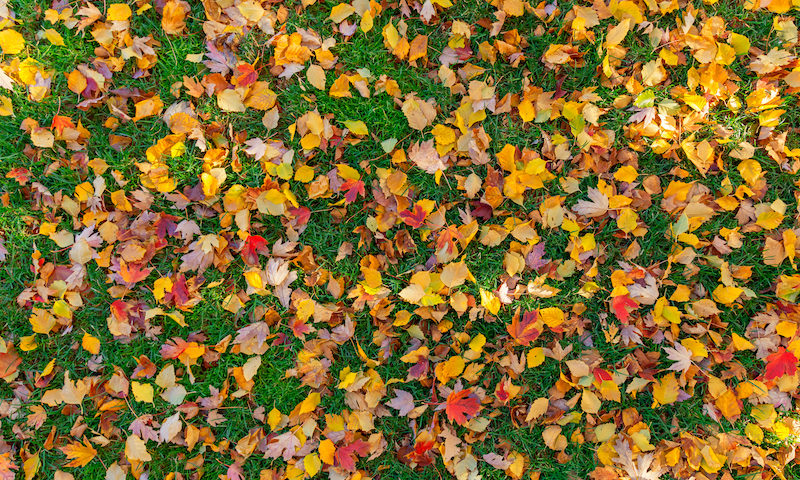 Fall gardening doesn't have to be the quietest time in the gardeners calendar. This article outlines just some of the activities that you can be keeping busy with in your garden this fall. These include growing vegetable in the fall, planting your spring bulbs and maintaining your lawns.
In the fall as the nights draw in and the days become shorter many people think that a quiet and restful time for the gardener is approaching and that it's almost time to put the garden tools away in the shed till spring. While this may be true for the lawn mower, there are many other garden tools whose services can still be required during the fall.
For the more serious gardener who wants to continue to grow as late in the season as possible or who wants to optimise his lawn and garden in preparation for next year. There is still much gardening that can be done, both in growing vegetables and preparing and planning your garden for next spring, until well into the fall.
With the constant possibility of early winter frosts many gardeners don't even consider fall gardening. This is a pity as with the right planning, planting the most suitable plants and at the right time of year, the rewards can be well worth the extra work. As often, for example, vegetables, produced in the fall can be sweeter and tastier than those grown in the height of the summer. This can bring a refreshing new dimension to some of the same old varieties of garden vegetables.
It is important, however, to choose vegetables with a short growing season to give the best chance of harvesting before the more severe frosts do make an appearance. Vegetables that can be ideal to grow well into the fall include carrots, beet, lettuce, broccoli, turnips and radish. They should be planted while the ground is still warm and in a place where they are likely to get a minimum of six hours of sunshine.
Fall is also the best time to plant your spring bulbs, especially the hardy varieties such as crocuses, daffodils, tulips and irises and these will do well in either containers or beds. They will flower in the spring so you can look forward to their colourful displays as an early sign of the arrival of spring, which should be ample reward for your additional work and planning in the fall.
Looking after and maintaining your lawn is another task you can be busy with in the fall to enhance your chances of a luscious lawn next spring. It is an ideal time to concentrate on factors like aeration of the soil and clearing debris accumulated over the summer growing season. You should remove any twigs, stones and fallen leaves from your lawns as these can harbour disease and encourage pests. A leaf blower or garden vacuum will make this task much easier and you should, of course, keep all of the organic material for composting.
Aerating disrupts the soil surface by making holes in the earth. This can be done manually with a garden fork or a number of tools can be used to make the work easier, or if you have a larger area to deal with. This allows more oxygen into the soil and water will also gain easier access, rather than simply running off. Earthworms will thrive better in this environment as well as a number of other beneficial organisms. Fertilizers and other top dressing substances will be more effective after aeration and it makes re-seeding, if necessary
, more successful.
These are just a few of the tasks that can be keeping you busy in your garden during the fall. So if you want a beautiful garden in the spring it's not quite time to lock away those garden tools just yet.